Tuesday
8:00 AM - 4:00 PM
Wednesday
8:00 AM - 4:00 PM
Thursday
8:00 AM - 4:00 PM
Daphne, AL services offered
The Generator Guys offer a full line of services relating to generators. We can service and repair all brands of generators. Our crew can install Generac and Briggs and Stratton generators.
The Jubilee City can now be protected
For anyone who lives in the area, it doesn't have to be said that Daphne is a hidden gem in Alabama. Located across the Mobile Bay from Mobile, AL, and south of the I-10 interstate, this town of 28,000 people is growing to become a powerhouse in the southern Alabama area.
Since Dapne is located off the Gulf Coast, it is open to the standard risks of hurricanes and power outages. While the utility company in Baldwin County works hard to keep the power on, sometimes the inevitable happens and the power goes down. Leaving you without lights, internet, and air conditioning.
The professionals at Forrest Jordan LLC (The Generator Guys) can help keep your power on in the worst weather conditions. Our team can help you service your existing generator or install a new, whole-home generator that will automatically switch on when the grid power goes out. This means you won't have to deal with annoying (and potentially dangerous) power outages!
Fun fact: Daphne is known as the "Jubilee City" due to an unusual local phenomenon where prized crabs and shrimp get trapped in shallow water, and residents make an event out of catching them.
We sell and deliver generators to Daphne, AL residents
Our core bread-and-butter business is installing new generators. These are reliable and packed with the latest technology. Modern generators have safe, utility-grade power quality and reliable engines to generate consistent power flow. We even offer extended warranties on our Generac generators (both air-cooled and liquid-cooled).
When we deliver, install, and maintain generators, our customers are very happy with our service. Our guys are able to get to Daphne very easily and can help you with your next generator installation (or repair). We will help you keep the lights on!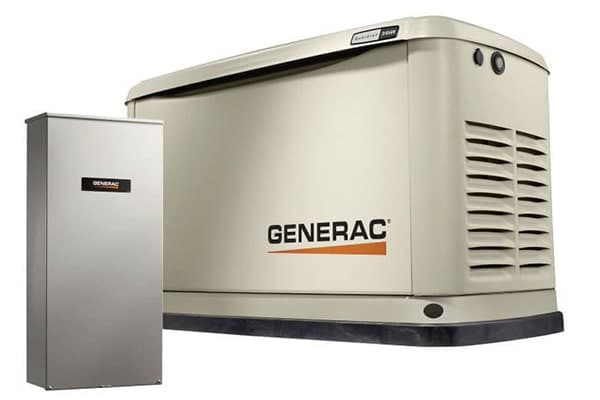 Generac Guardian Series 24kW air-cooled generator, model 7210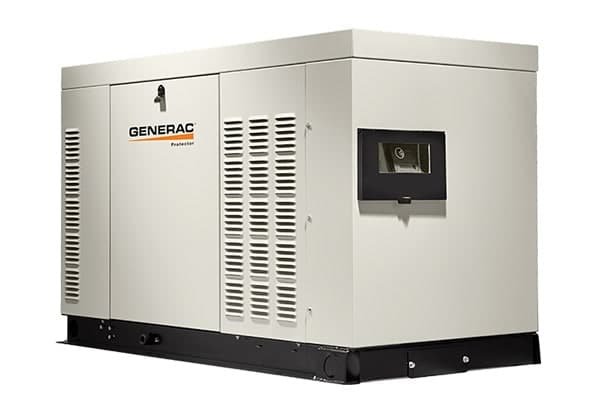 Generac Protector Series 30kW liquid-cooled generator, model RG030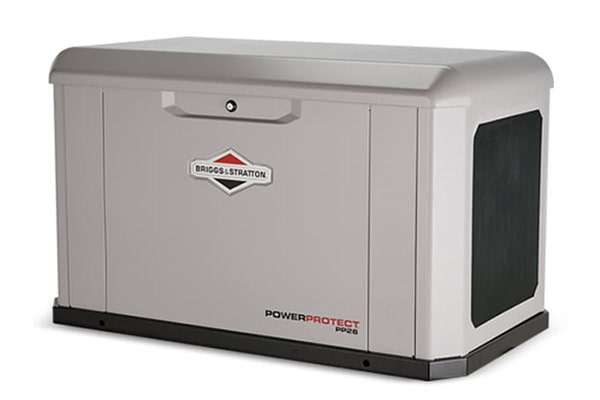 Briggs and Stratton PP26DX, 26kW air-cooled generator with standard 10-year factory warranty
Secure your home right now
Contact us using the form (phone is great, too!)
We will schedule an in-home consultation to discuss your options, and create a tailored plan
Our team handles the entire installation process, including permitting, construction, testing, training, and inspection
Friendly service professionals partner with you for the life of your generator, ensuring it stays ready
Schedule a FREE in-home consultation with a specialist
The Daphne area is distinct from our Mobile service area and is separated by a body of water (Mobile Bay). The neighborhoods we commonly service in Daphe are the Lake Forest area, residential areas near Bayside academy and McMillian Bluff, homes near the Ruff Wilson Youth Organization, and areas off County Road 13 on the east side. Regardless of where you live, we will be able to serve your home. 
We drive to the Daphne area from our headquarters in Gulf Breeze. Our team is mobile and able to bring all parts and supplies needed for an installation or repair. Our headquarters is a little over an hour away from Daphne, located at 1798 Abercrombie Rd, Gulf Breeze, FL 32563.
Finance your generator investment


Find an option to fit your budget.