Coastal flooding & hurricanes
Climate change & extreme weather
Crumbling infrastructure & grid failure
Cyber attack, terrorism & sabotage
Lights, air conditioners, ovens, and hot water heaters cease to function
Television and WiFi internet become unavailable
You cannot charge phones, laptops, and tablets
Food in fridges and freezers begins to spoil
Security systems and cameras go offline
Lifesaving medical devices stop working
Black mold begins to develop
You can be prepared for the next major power loss event.
Our team
of factory-trained, licensed, and certified generator specialists have helped tens of thousands of local generator owners stay in power since 2013. We have installed thousands of generators on the Emerald Coast, helping your neighbors be ready for whatever comes next.
The job will be done right.
Featured Generators We Carry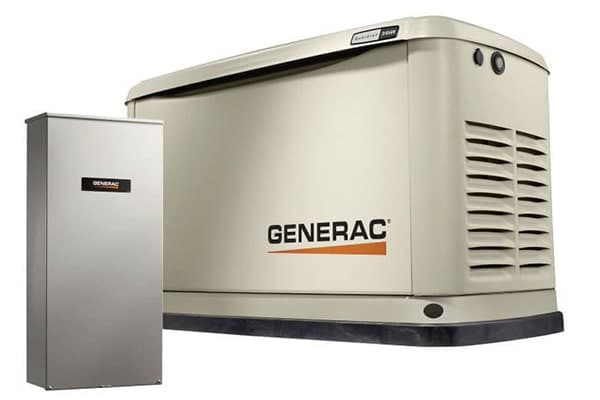 Generac Guardian Series 24kW air-cooled generator, model 7210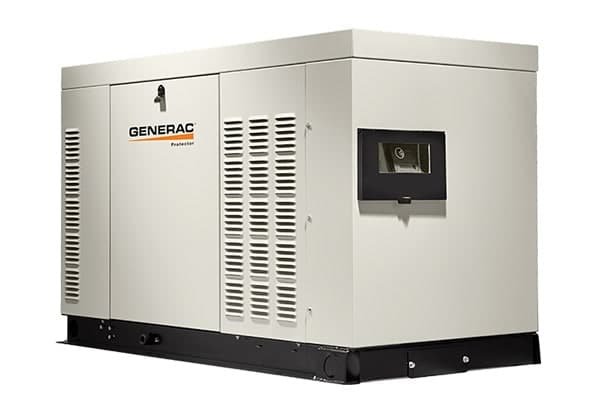 Generac Protector Series 30kW liquid-cooled generator, model RG030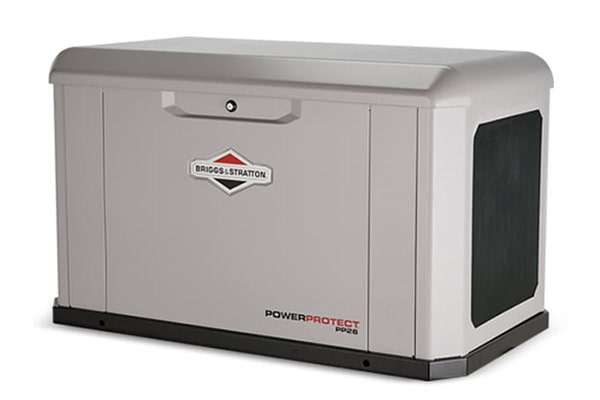 Briggs and Stratton PP26DX, 26kW air-cooled generator with standard 10-year factory warranty
Secure your family and home right now
Contact us using the form (phone is great, too!)
We will schedule an in-home consultation to discuss your options, and create a tailored plan
Our team handles the entire installation process, including permitting, construction, testing, training, and inspection
Friendly service professionals partner with you for the life of your generator, ensuring it stays ready
Schedule a FREE in-home consultation with a specialist
In the event of a power outage, a home standby generator will provide electrical power to all connected devices. A properly sized generator will back up the entire house or business, without the need for extension cords, or manually disabling select circuits. The generator is made up of a small motor, an alternator (stator and rotor), a carburetor (mixer), and a controller. The generator is paired with a transfer switch, and connects to home power through a distribution panel.
The choice of generator brand is highly subjective, but most home standby generators are made by Generac, Briggs and Stratton, and Kohler. When choosing your generator, consider who will service and repair your generator when the time comes. Each brand mandates that repairs are performed by factory-trained and certified technicians, and most generator dealers are certified by one or two primary manufacturers due to the cost and time to train technicians.
Permanently mounted home standby generators typically run on the home's existing natural gas connection, or liquid propane system. These units are generally dual fuel, and can be reprogramed to run on either fuel type. Portable generators often run on gasoline, and have a small onboard tank that must be manually replenished. Portable generators are typically too small to serve as a true "whole house" backup generator. Diesel generators with onboard tanks are also common in larger industrial applications.
Solar systems only work when the sun is shining, of course. In the event of a power outage, a backup generator can provide around-the-clock power, regardless of weather conditions! Smaller solar systems do not have the output (even under ideal conditions) to start large appliances like air conditioners, so if the utility power is out these systems may not work without a backup generator.
Generally yes, but consult with a licensed installer prior to connecting the two systems. Both Generac and Briggs and Stratton make home battery backup systems, and some manufacturers offer generators that produce DC power specifically to recharge battery systems.
More banks and consumer finance companies are offering generator financing, creating new paths to generator ownership. Leasing is also becoming popular, because it allows the consumer to bundle all costs into one monthly payment, avoiding any unexpected large repair bills later on. Ask your local dealer what programs they offer.
Certain in-home life support equipment requires a constant power source. In some cases, health insurance may pay for all or part of a new generator installation. A reputable generator installer will be able to work with your insurance to arrange payment terms. Start by consulting with your health insurance company to see if you may be covered.
Generator size is determined by the home or business power needs. Electrical codes mandate that whole-home systems be sufficient to support all connected loads, regardless of whether or not you plan to run them in an outage. Most generator dealers will offer a free in-home consultation to determine the minimum required size. These load calculations are usually required by local permitting officials and inspectors, and should be professionally completed. An average-sized three-bedroom home will typically require at least a 20kW generator, but this does vary greatly.
As with many home improvement projects, the cost to install a home standby generator can vary greatly. The main cost drivers are the utility service level and type, the generator size, and the generator location relative to the fuel source and other electrical components. New installations generally start at $10,000, with larger projects easily topping $20,000. A free in-home consultation is a great way to gauge the total cost of your project.
All new home standby generators come with a manufacturer's warranty. These warranties typically range from 5 to 10 years and cover parts and labor. Only a licensed and certified technician can perform warranty repairs, however. These warranties typically only cover the generator and the transfer switch. Accessories like load shed devices typically come with a 12-month warranty, only. Most reputable installers will also cover general workmanship issues related to the installation for up to 12 months.
Warranty coverage varies by manufacturer. A new Generac generator comes with a 5-year limited warranty. This includes parts and labor for the first 3 years. In the 4th year, only parts are covered, and in the 5th year only major components (motor, stator) are covered. Customers have the option of purchasing extended warranties from licensed dealers; however, these usually must be purchased within the first year of ownership. Briggs and Stratton DX models, only available for purchase from authorized dealers, come with a 10-year factory warranty that includes parts and labor for the whole term.
Similar to a car, a generator requires regular maintenance to ensure dependable functionality. Most manufacturer warranties require at least annual maintenance according to their specifications. Authorized service dealers can perform this service for a fee. The cost of maintenance varies, depending on the type of service and benefits offered by the dealer. An average service package will cost several hundred dollars per year, but with the benefit of avoiding or forestalling major and expensive repairs.
Generator longevity depends on my factors, especially geography. Coastal communities, for example, will experience more oxidation and corrosion due to the salt environment, while northern communities may experience greater temperature fluctuations and degradation of soft materials like rubber. Typically, a generator will run reliably for 10-15 years, though longer lifespans are possible. Replacing an existing generator is almost always cheaper than a new installation because many components (e.g., wire) can be reused.
A home standby generator system comprises two main components - the generator itself, and a transfer switch. The generator consists of a motor, an alternator, and a controller. The motor converts fuel to kinetic energy, similar to a car engine. This movement is converted to household electricity through the use of an alternator. The alternator consists of a rotor and a stator, which themselves consist of many windings of copper wire. The controller directs electricity into the rotor, effectively creating an electromagnet that creates electricity for your home by rotating within the stator. The controller also monitors the utility power connection, directing the generator to start when power is lost. The transfer switch moves the house power connection between utility power and generator power based on the controller's instructions. Generators require a fuel source, also. For permanently installed home standby generators, the fuel source is typically natural gas or propane.
A transfer switch is installed between the utility power meter and the electrical subpanel, where the circuit breakers control the supply of electricity into the home. The transfer switch allows the home to move between utility power and generator power, because both cannot be active at the same time. An automatic transfer switch, or ATS, uses electrical power to change the power source from utility to generator, and back again. It does this automatically when utility power is lost, or restored.
A home standby generator requires a transfer switch. Transfer switches can be manual or automatic, but automatic switches require a generator large enough to support all connected loads. Manual switches allow smaller generators to be wired directly into the home, but only for select circuits. Manual switches require an operator to manually change the power source in the event of a power outage.
Home standby generator installations must adhere to all applicable electrical codes and standards, and should only be done by trained and licensed professionals. Improper installation may void your warranty, so it is recommended that the installer also be trained and certified by the generator manufacturer.
We recommend that all generator maintenance be performed by licensed professionals. Work performed by anyone other than a certified technician may adversely affect the generator's warranty, potentially creating expensive repair bills that outstrip the perceived savings of doing your own routine maintenance.
Modern generators are complicated, comprising many interconnected systems and requiring specialized tools. We highly recommend only using certified technicians from licensed dealers to repair and service your generator. Work performed by untrained persons may jeopardize the generator warranty, damage household appliances, or damage the generator itself.
The entire installation process for a residential standby generator takes 6-10 hours, depending on the complexity and size of the job. After the generator is positioned, utility power will be disconnected. You can expect to be without power for approximately 4-8 hours on the day of installation. If you require power during this time, the installer may be able to provide a portable generator to backup key systems, typically at no additional cost.
Finance your generator investment


Find an option to fit your budget.