1. FREE in-home consultation
Your ownership journey begins with a free in-home consultation with our sales team. We take time to explain the operation of a home standby system, discuss placement of key components, and review your home's power requirements. We work with you to build the perfect system for your needs, and review the different ways to own, including industry-leading financing and leasing options.

2. Pre-installation preparation
Local regulations are complex and vary widely by city and county, but our office staff will lead you through every step of the process to make the process smooth and straightforward. We handle all administrative details, including electrical and gas permits, coordination with utility providers, and final inspections. Our standard is a 100% safe and legal installation.

The home standby generator fully integrates into your home's electrical system. When our team arrives, they will review the scope of work, including the generator placement, estimated construction time, and routing of wires and conduit. Next, our installers will disconnect your existing equipment, install your new automatic transfer switch, and connect your new generator to the system. Once the system is installed, home power is restored and connections checked. We use only top-quality name-brand components from GE, Siemens, Eaton, and more.
Your generator requires a fuel source to create electricity. An expert gaseous plumber will extend and connect your home's fuel system to the generator, ensuring your generator has enough energy to power your home.
All work is inspected and checked by local authorities to ensure safety and compliance with all applicable laws, regulations, and codes. Defects, while rare, and fully addressed prior to activating the system.

6. Activation and commission
Your new generator is activated and tested. Our professionals verify the proper functionality of the generator, including a simulated utility outage event. We review all system features, show you how to use your new generator, and hand over the keys!
You have complete peace of mind as a homeowner.
Get a quote for professional installation
Schedule a FREE in-home consultation with a specialist
Featured Generator Models
We will help you select the correct model for your power needs, home size, and budget.
Generac Guardian Series 24kW air-cooled generator, model 7210
This is the largest air-cooled generator on the market, yet takes up 70% less space when compared to products with similar output. The Guardian 24kW is a well-rated, dependable whole home generator perfect for homeowners.
True Power™ Technology - utility-grade power for the smooth operation of electronics and appliances.
Generac's G-Force™ Engine - a reliable engine that requires less routine than other competitive engines.
Mobile Link™ Wi-Fi Connectivity - monitor the status of your generator from any place on the globe.
Quiet-Test™ Self-Test Mode - a quick five or twelve-minute test to ensure the proper functionality of your generator.
Generac Protector Series 30kW liquid-cooled generator, model RG030
True Power™ Technology - utility-grade power for the smooth operation of electronics and appliances.
Evolution™ Controller - Intuitive controller designed to provide the user with easy ways to operate your generator.
Mobile Link™ Wi-Fi Connectivity - monitor the status of your generator from any place on the globe.
Quiet-Test™ - A quiet, weekly test to ensure your generator is working properly.
Briggs and Stratton PP26DX, 26kW air-cooled generator with standard 10-year factory warranty
10-year Factory Warranty - Includes a limited warranty of parts, labor, and travel.
Multiple Fuel Options - designed for both natural gas and liquid propane, the PP26DX can use either fuel to power your generator.
Corrosion-resistant Enclosure - The enclosure and base of the unit is designed with automotive-grade galvanized steel to prevent rusting and provide protection against corrosion.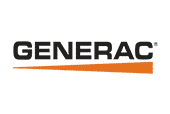 ** Air-cooled generators up to 26kW, and liquid-cooled generators up to 150kW**
18kW
22kW
26kW
32kW
36kW
38kW
45kW
48kW
60kW
80kW
100kW
130kW
150kW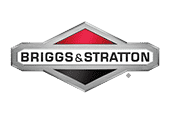 **Air-cooled generators up to 26kW, and liquid-cooled generators up to 80kW**
17kW
20kW
35kW
48kW
60kW
80kW
Mobile Link Remote Monitoring
Mobile Link is a remote monitoring system from Generac that allows you to check the status of your whole home standby generator from your mobile device. With Mobile Link, you will receive instant notification when something is needed or an issue arises. Check on your standby generator's status, or receive timely notifications when something is needed, using your computer, tablet, or smartphone. With Mobile Link, you'll always know exactly what your generator is doing - or not doing. Mobile Link works with both WiFi and cellular data networks.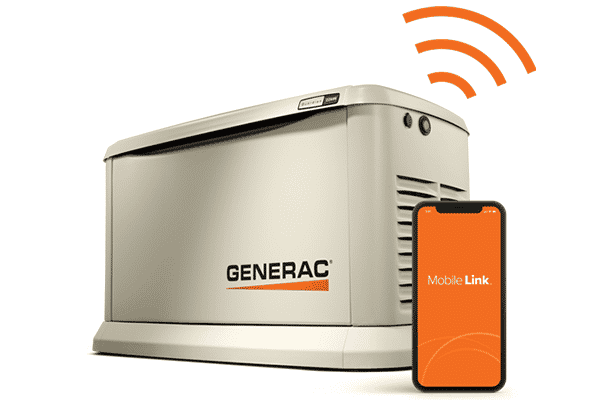 Generac Eco-tank Smart Utility Monitor
The Eco-tank Smart Utility Monitor (LTE LP Fuel Monitor) monitors the fuel level in your liquid propane tank. This is done to prevent fuel depletion and keep your generator operational at all times. The device integrates with Generac's Mobile Link Remote Monitoring, allowing you to have full control over consumption and plan for fuel deliveries.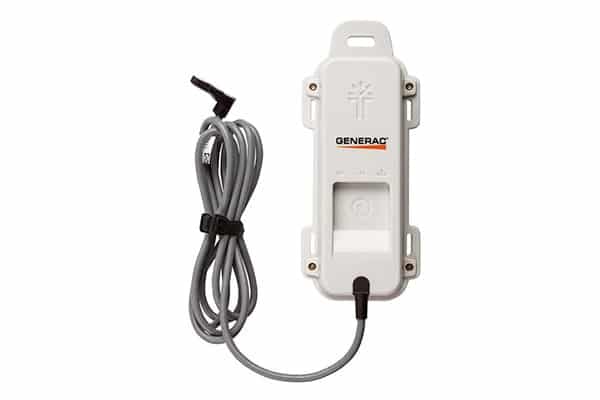 Generac Smart Management Module
Generac Smart Management Modules work with your generator's transfer switch to supply power where it's needed most. Smart management allows you to prioritize each circuit, giving you absolute control over your whole home power generator system.
Wireless Technology - Easy way to lower installation costs.
Load Prioritization - Items that are deemed most essential during a power outage can be prioritized by the user.
Lock-Out - Smart Management Module has a lock-out feature that permits the blocking of specific loads, only when using generator power.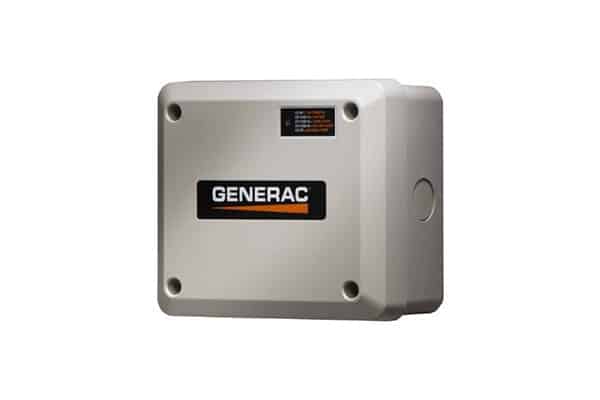 Sure Start reduces light dimming and power interruption to sensitive electronics. Rural customers who experience issues with utility power find this to be an effective solution for consistent power levels.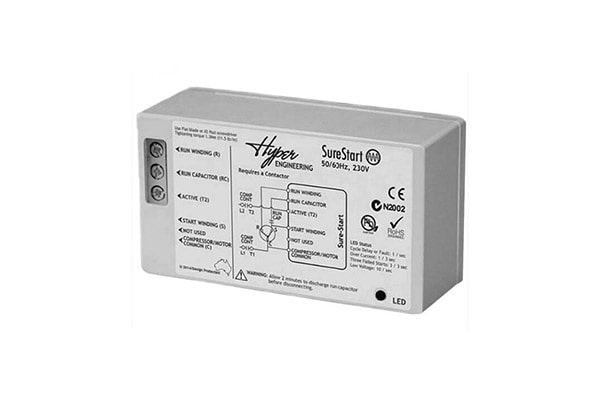 Briggs Symphony Load Management Module
Amplify™ High Voltage (50A) Remote Module - Designed for Amplify™ Power Management gateway.
Manages Generator Output with All 240v Appliances - Change appliance priority and avoid the risk of overloading your generator.
Simple Module Installation - Power management modules operate with wireless signals and no neutral is required.
Manage Up To 32 Modules Per Transfer Switch - Easy adaption process for a variety of use cases.
NEMA 4 Enclosure - Indoor and outdoor use.
6-Year Limited Warranty
Finance your generator investment


Find an option to fit your budget.