"Forrest Jordan & Associates installed a 22 KW generator on 07/18/2023. Morris & Cordelle did an excellent job. Could not have asked for nicer guys. Workmanship and attention to detail even exceeded expectations. I highly recommend this company, thanks for the great service."
Forrest Jordan and Associates, LLC
1801 15th Street
Mobile, AL 36615
Tuesday
8:00 AM - 4:00 PM
Wednesday
8:00 AM - 4:00 PM
Thursday
8:00 AM - 4:00 PM
Services we offer to Mobile, AL homeowners
The Generator Guys offer a full line of services relating to generators. We service, and repair all brands of generators. Our installation specialty is Generac and Briggs and Stratton generators.
Expanding service area to Mobile, Alabama
Forrest Jordan LLC (The Generator Guys) has been installing, servicing, and maintaining generators in the Gulf Breeze area for many years. We have a team of qualified electricians and technicians who deeply know the ins and outs of each unit. If you ask current or previous customers of ours, they will give a raving review.
The Generator Guys have expanded to service the Mobile, Alabama area. Forrest Jordan has a brand new location at 1801 15th St in Mobile, AL. This location was added in May 2023 to expand our service offerings in the region. All of our Mobile, Daphne and Foley customers will be serviced out of this branch.
The Mobile area faces unique challenges to power infrastructure. It is located directly on Mobile Bay, right off the Gulf of Mexico. The trend since 1990 has been more hurricanes and hurricane-related weather in the area. According to the data, the average time between direct hurricane hits is once every 8.8 years. This means if you plan to make Mobile your home, you WILL experience hurricanes. (not to mention severe storms and other outages)
What kinds of generators do we suggest for Mobile residents?
While we love doing repairs on your existing generator (and we are good at it) - we also can help you select a brand-new generator. The advantage of having a new generator is simple: reliability. You need your generator to start, every time. With today's models, we can set up the system to automatically run when the power goes out. This creates a seamless experience for you as the homeowner - keeping the light on, even in the middle of the storm.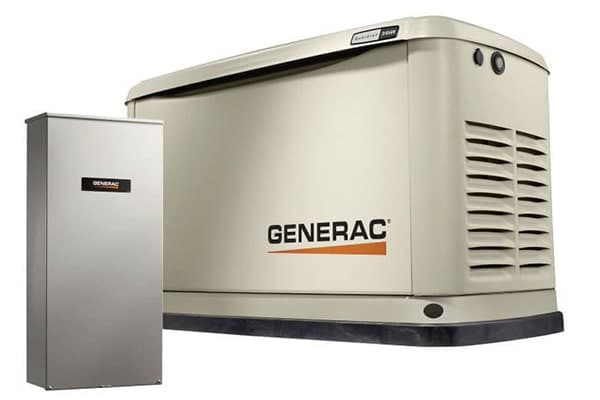 Generac Guardian Series 24kW air-cooled generator, model 7210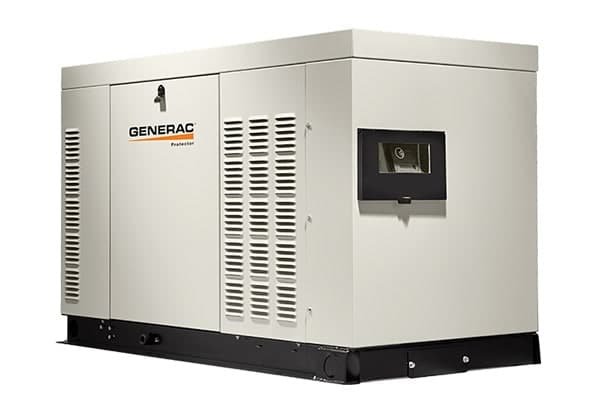 Generac Protector Series 30kW liquid-cooled generator, model RG030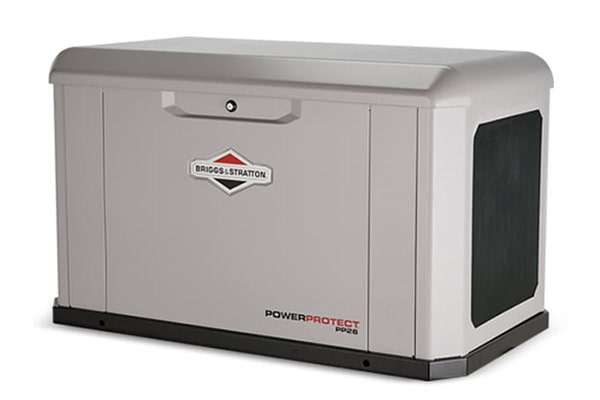 Briggs and Stratton PP26DX, 26kW air-cooled generator with standard 10-year factory warranty
Secure your home right now
Contact us using the form (phone is great, too!)
We will schedule an in-home consultation to discuss your options, and create a tailored plan
Our team handles the entire installation process, including permitting, construction, testing, training, and inspection
Friendly service professionals partner with you for the life of your generator, ensuring it stays ready
Schedule a FREE in-home consultation with a specialist
In the event of a power outage, a home standby generator will provide electrical power to all connected devices. A properly sized generator will back up the entire house or business, without the need for extension cords, or manually disabling select circuits. The generator is made up of a small motor, an alternator (stator and rotor), a carburetor (mixer), and a controller. The generator is paired with a transfer switch, and connects to home power through a distribution panel.
The choice of generator brand is highly subjective, but most home standby generators are made by Generac, Briggs and Stratton, and Kohler. When choosing your generator, consider who will service and repair your generator when the time comes. Each brand mandates that repairs are performed by factory-trained and certified technicians, and most generator dealers are certified by one or two primary manufacturers due to the cost and time to train technicians.
Our team is trained and certified to work on most Generac and Briggs and Stratton generators.
Yes, there is a Forrest Jordan location at 1801 15th St. in Mobile. It is located across from Enterprise State Community College and shares the same building as Regina's Kitchen.
Finance your generator investment


Find an option to fit your budget.